Visiomed Group relies on an agile holding structure dedicated to supporting its subsidiaries and new acquisitions. The activation of synergies and growth levers between the Group's various subsidiaries enables Visiomed Group to better meet the needs of the markets where it is present.
At the crossroads of the medical world and technological innovation, BewellConnect offers a complete ecosystem of e-health solutions with recognized expertise in the telemedicine segment, to facilitate and improve patient care by healthcare professionals.
BewellConnect is a pioneer in connected medical devices (since 2014) for patients at home, and then developed its flagship product: the VisioCheck, the 1st telemedicine station weighing less than 300g for healthcare professionals to promote mobility and access to care. BewellConnect's enriched technological universe covers a wide range of use cases (enriched and assisted teleconsultation, remote home monitoring, hospital monitoring, tele-expertise, tele-assistance and tele-regulation), and its solutions are deployed in France and abroad.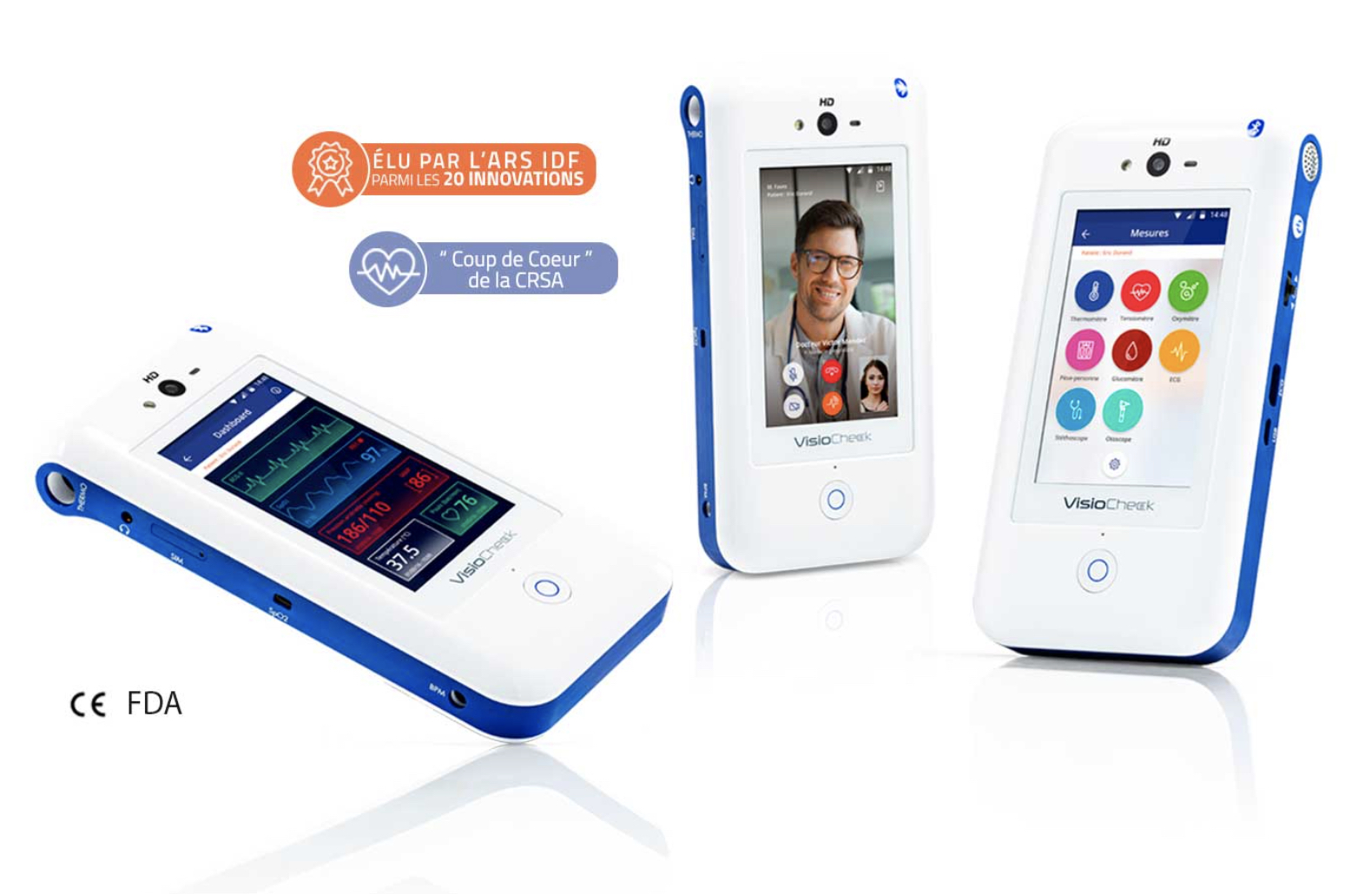 Smart Salem is a Premium Medical Fitness Screening and Visa Center. Smart Salem constantly innovates making use of advanced automation, robotics and smart technologies in order to deliver a unique and fully digital customer experience.
Our Medical Fitness test results are the fastest in the UAE, available within 30 minutes.
Smart Salem operates in partnership with the Dubai Health Authority (DHA) and agencies of the Government of Dubai.
The mission is for the Emirate of Dubai to be an innovative and Smart City, making it the happiest city in the world. As part of this direction, DHA leaders took the initiative to be a part of this change by providing cutting-edge Healthcare client solutions as well as a Smart Healthcare ecosystem. Since its onset, DHA has led the way for digital transformation in the public sector for many of the services offered, whilst introducing solutions that facilitate unified healthcare services.